Securing your Lessons with Waiting Rooms and Passwords
Security is paramount when it comes to using Rock Out Loud Live's Virtual Music Lesson Platform. For that reason, we have enabled waiting rooms to be set to ON by default. We have also included the option to password protect your sessions as well.
To Access the Waiting Rooms/Lobby and Passwords click here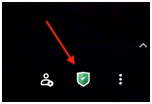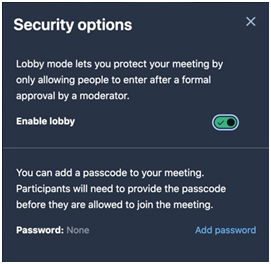 Many music teachers send out links to their students with times to connect for their lessons. While this method provides your student a convenient way to connect to their teacher when their scheduled lesson time starts, it is highly recommended that the teacher password protects each lesson with a secure password that is changed daily. With waiting rooms enabled by default (a teacher will be notified if an unwanted participant attempts to join a lesson), password protecting a lesson is best practice when securing a lesson between a teacher and a student.